Canadian Online Gambling Facts You Didn't Know
Canada is an industry leader in the online gaming industry. At least 19.3 million Canadians are actively gambling and this contributes to the country being ranked number 8 in online gaming. In fact, Alberta, Ontario, British Columbia, and Saskatchewan decided to tap into this popular gambling industry by launching their very own gambling sites.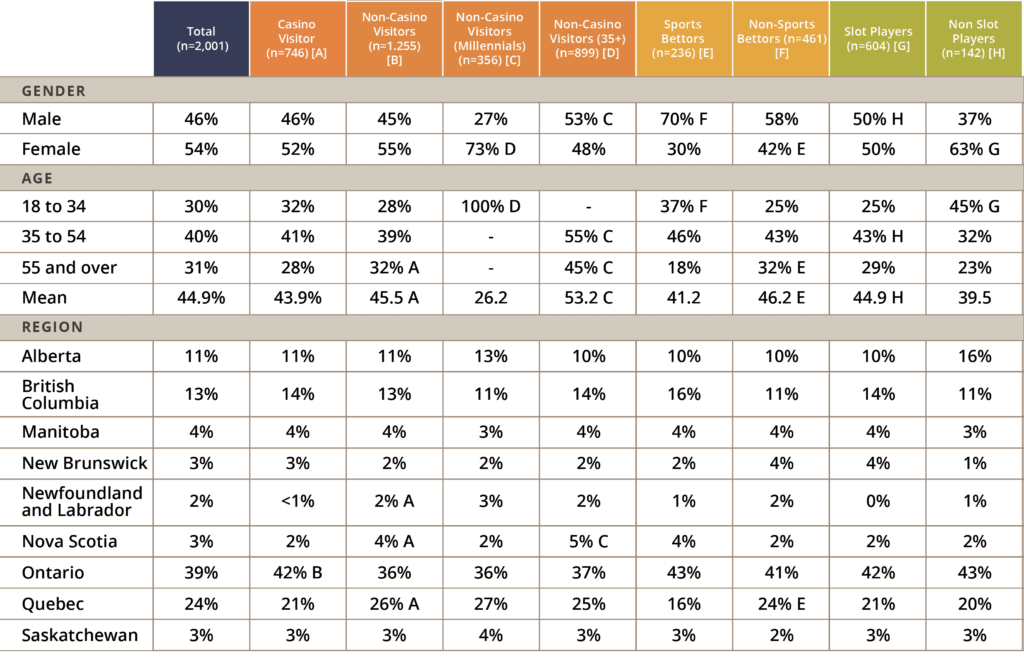 It makes sense to take this route because Canadians spend at least $4 billion in offshore casinos. And if you thought that figure is staggering, well, that's a drop in the bucket compared to the over $17 billion Canadians spend in Casinos back home (Canadian Gaming Industry Report). The gambling industry, therefore, rakes in tens of billions of dollars every year.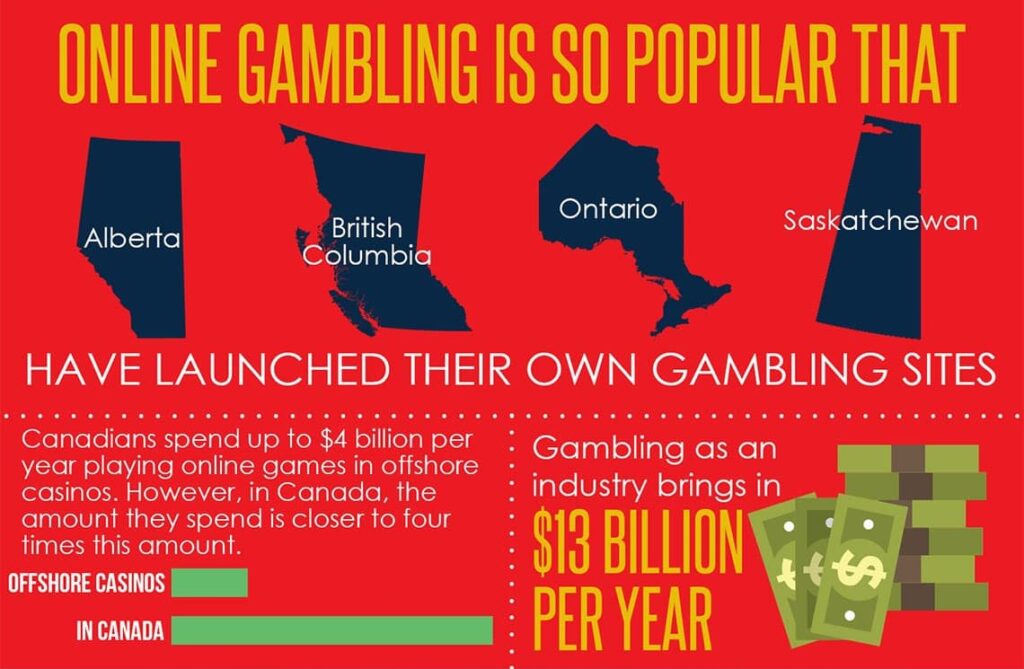 Gambling Demographics
Even though females gamble a lot, the majority of the gamblers are male, constituting of 80% of all gamblers in Canada. Most of the gamblers are young adults who are either in college or just starting out in their careers. One of the reasons why gambling is so prevalent in Canada is the fact that almost all casinos allow for online gambling.
Gambling online is cheaper than going to a physical casino and it is super convenient too. But there is an interesting demographic about gambling in Canada – even though the males are the bigger chunk of the gamblers, women use their phones more than their male counterparts in gambling. Canada is, in fact, the only country on the globe where female gamblers using their phones for online gambling outnumber the male mobile-based online gamblers. 55% of all female gamblers do it on their mobile phones.
What Are the Gambling Games Being Played in Canada?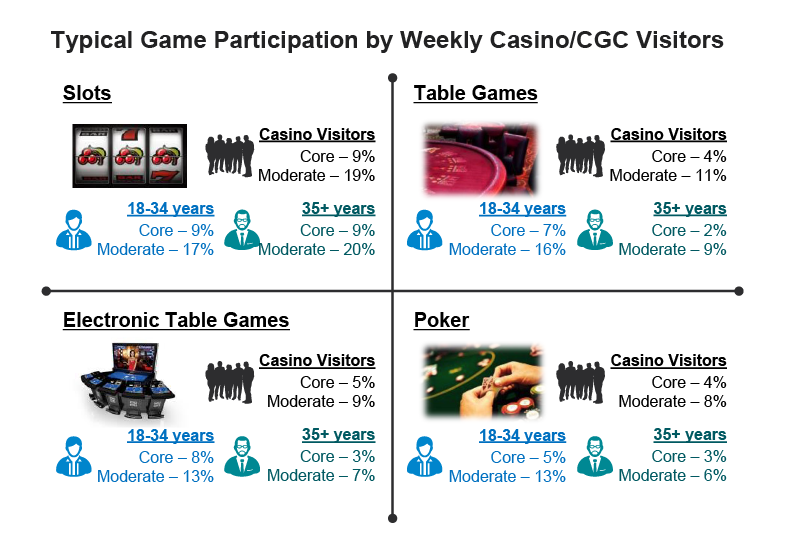 Just what are some of these gambling activities do Canadians immerse themselves in? Well, as you might have guessed, an online sports betting clinches the first position. Canadian men don't mind blowing their bank accounts on sports betting as well as table games. Luck games such as bingo are women's favorites in the country. Other games include slot games (played by 72% of Canadian online gamblers), table games, poker (played by 59% of online gamers), and online casinos (online casinos have 13% higher rewards than physical casinos.
Player age differences and preferences
Statistics show that the people most likely to gamble in Canada are those between the ages of 35 and 50. Despite this, the number of young people who gamble is also not insignificant. The main difference between such gamblers is only in age preferences.
It may seem trivial, but younger players prefer more active gambling options, and even more so online. While older people, 40 years and older, prefer calmer and more comfortable games such as bingo. But there is an exception to this pattern. Both young people and people over 55 like to play slots. It is assumed that at one time, because of the great hype, slot machines have remained a favourite of many since the second half of the 20th century.
So it's not surprising that players in Canada spend considerably more than players from a neighbouring country – about $825 per person per year.
An Overview of Canadian Online Casinos

A while ago, brick and mortar casinos were the real deal in Canada. Not anymore. With over 2000 gambling casino websites in the country, registering over 96% in wins, you bet Canadians have shifted their focus away from these land-based casinos (which only return less than 60% wins).
If you ask any Canadian winner what time is the best for making money in gambling, they would tell you 4pm-6pm is good. The biggest jackpot was won on the progressive slot, Mega Moolah. The jackpot was a whopping $20 million (October 2018).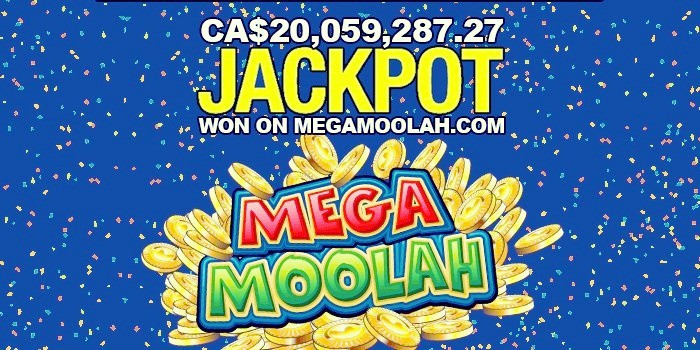 The prospects of such gains are really tempting – and especially since the government doesn't tax gambling returns. However, if you treat gambling as a fulltime profession and register consistent wins; the tax man will come knocking.
Conclusion
It goes without saying that problem gambling is huge in Canada. It comes with the territory. As it is, 1-2% (600,000 people) of adults in the country suffer the effects of problem gambling. Compared to brick and mortar gamblers, online gamblers suffer from this phenomenon four times over. Thankfully, there's plenty of support from many entities in Canada for those who need help dealing with problem gambling.